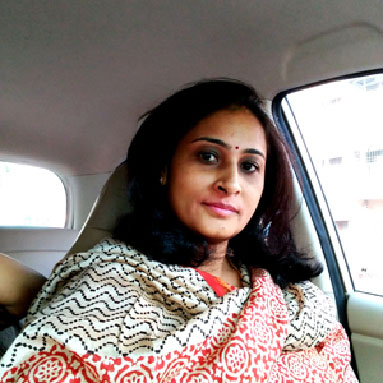 Sujatha Ramakrishnan
Operations Consultant - Medi Globe America
Head of Operations - Yaanni Healthcare Pvt Ltd


Sujatha is the founding director of Yaanni Healthcare (India) and an operational consultant of Medi Globe America.

Sujatha is a confident personable leader with proven success project management and business process development for domestic and international organizations, effective people management skills, culturally sensitive leadership and respectful soft skills.

She has lived in the United States and is comfortable in working with international clients. Her diverse background includes working with corporate and not-for-profit organizations in the manufacturing and service industries.

As a management consultant with a flair for creative business concepts, Sujatha excels in interpreting the client's business needs and developing a wide range of market-appropriate solutions. She is known for presenting creative product layout and presentation concepts for organizations launching new products.

She is actively involved in working with economically disadvantaged communities and is in the organizing committee of a prominent charitable organization in Chennai.

Sujatha completed her undergraduate degree in Computer Science from Bharathidasan University. Tiruchirappalli, and a post-graduate diploma in Human Resource Management from Symbiosis School of Management, Pune. She is fluent in English, India's national language, Hindi and Tamil, an oldest international language spoken in over 60 countries.
↑