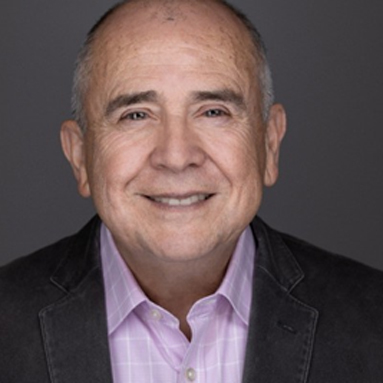 Carlos Saenz
Vice President of Business Development


Carlos Saenz serves as Vice President of Business Development for MediGlobe America. He is a respected and well known healthcare business development executive and has been successful as an individual contributor and as a creator and leader of major healthcare business development teams.

Carlos brings experience in senior marketing and business development strategy in multiple segments of healthcare products, consulting, and contract management services, He has served all facets of today's healthcare markets including C Suite sales to Physicians, Hospitals, University Health Systems, Integrated Delivery Systems, Group Purchasing and National Accounts, Corporate Account Management, Managed Care, Senior Living and International Clients.

In addition, Carlos's experience comes from serving major organizations such as Mercy Health, Abbott Laboratories, McKesson, ARAMARK, Sodexo and EmCare. During his career he has been directly responsible for the close and delivery of multiple multi-million and multi-billion contractual agreements. Due to his deep understanding of the needs and expectations and requirements of the multiple segments of healthcare, Carlos has developed innovative solutions that drive the close of the complex sales process.

Carlos holds a BBA in Marketing Degree from the University of Texas at El Paso and MBA studies at The University of Texas at Arlington. Carlos is certified as a Professional in the Academy of Healthcare Management by the American Association of Health Plans and has been awarded numerous President's Club, Chairman Awards and was the recipient of the prestigious Neal Harlan Award for his Humanitarian accomplishments. Currently, he serves on the advisory board for the Catholic Charities of St. Louis and the board of directors for Good Shepherd Children and Family Services. He is an active and lifelong member of the St. Louis Executive Connections organization supporting senior executives with networking support while they are in career transition.

When Carlos is not working, he enjoys the outdoors including snow skiing, travel, time with family and he is a proficient flyfisherman.
↑